Creating Professional
IT

Solutions

Marcus Ordonez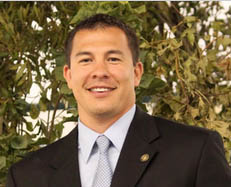 Marcus Ordonez comes to Probity with over 10 years of executive level experience in government administration. He has been recognized for technology insertion and office modernization in medium size to large organizations. Throughout his career in government service, Marcus has focused on maximizing cost recovery on large projects through non-tax revenue generating innovations. An entrepreneur to the core, Marcus has been involved in multi-media software development across several private sector fields. His experience as a manager and out-of-the-box thinker bring an extra spark of energy and creativity to every project.
Manuel Ordonez a.k.a. "Manny O"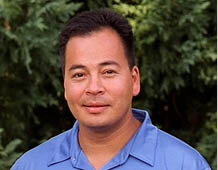 Manny Ordonez Founded Multi-Threaded Inc in 2003 as a boutique software development firm. Mr. Ordonez has over 20 years of technical and leadership contributions within the Federal Government. With his broad software, database, systems engineering and systems integration background, he has experience, confidence, and know-how to address customers' problems at an organization level. As a Subject Matter Expert (SME) in information retrieval and storage, he has successfully engineered, architected and deployed numerous solutions across the community. His experience in the media exploitation field has helped him to engineer solutions supporting processing, storage, visualization of data at a Tera-Scale level. Manny's get it done with all the tools in the belt approach have led to solutions that aren't singular in scope, vision and often help customers to realize the gain of pulling the low hanging fruit. Mr. Ordonez has led the development of both large and small scale projects focusing on Controlled Interfaces, data transformation, data retrieval, classification, categorization, and other key elements of Knowledge Management (KM).
Team Credentials
• We carry over 17 years
of average technical experience per person.
• Our team members hold
the following certifications:
MCSE, MCP, MCP+ Internet, CCNA, Cisco Certified Network Associate, ITIL Certified, Oracle 10g and 9i Certified Professional, Comptia A+/Network + Certification, VMWare vSphere 4, Citrix Certified Administrator
• 80% of our team
holds a Bachelors Degree or higher